Better known for its role in anti-aging procedures in cosmetic surgery, hyaluronic acid is also present in many cosmetic products. Where it comes from ? What is it for in cosmetic? Is it safe?
What is hyaluronic acid?
Hyaluronic acid ,also called hyaluronan,is the most powerful hydrating molecule currently accessible, and it's a hot topic in skin care. Hyaluronic acid is found in many tissues and fluids throughout the body. It is particularly abundant in the vitreous humor of the eye and the synovial fluid of the joints, where it facilitates articulation of the bone surfaces between them, ensuring plumpness and freshness of the complexion.
However, the ability to create the chemical diminishes over time, resulting in drooping skin and wrinkles. This is why the cosmetic industry has been increasingly interested in this molecule for many years in order to develop synthesized formulae and aesthetic treatments to compensate.
WHERE IT COMES FROM ?
Hyaluronic acid is a molecule naturally present in the skin at 50 to 70% (the dermis contains more than the epidermis). Its production is constant and works in real turnover, it is manufactured as quickly as it is degraded. As we age, the process accelerates and the amount of hyaluronan in the skin decreases. A factor responsible for certain aesthetic changes on the face and body such as the appearance of wrinkles, fine lines or sagging skin.
Hyaluronic Acid Benefits 
Hyaluronic acid creates a supporting tissue and fills the gap between the cells of the skin, giving it a smooth and rounded look, thanks to its elastic properties and water content. Because of its moisturizing and anti-aging characteristics, as well as its tensor effects, it is utilized in the formulation of creams, gels, masks, milks, and serums in cosmetics. It is particularly popular with cosmetic manufacturers since it is high in water and is known for plumping the skin and eliminating the furrows caused by skin aging.
Healthy Skin
The most significant benefit of Hyaluronic Acid is its hydration activity, which makes the skin healthier and more supple. More than half of hyaluronic acid is found in our skin, where it binds to water to keep it moist.
The skin can be injured if it is exposed to pollutants, smoking, tobacco, and UV radiation from the sun. It can also be harmed as a result of aging.
These damages can be mitigated by taking hyaluronic acid supplements, which replace the body's stocks of the acid, allowing the skin to thrive in the harsh environment.
In a study on the effects of hyaluronic acid on dry skin, it was discovered that 120 to 240 mg doses of hyaluronic acid for a month can significantly reduce dry skin in adults.
Wrinkles on the face and the rest of the body may appear to be decreased when the skin is adequately hydrated. As a result, hyaluronic acid supplements can help the skin appear smoother. This was demonstrated in a double-blind trial in which 12-week dose of 120 mg hyaluronic acid considerably reduced the appearance of wrinkles in the participants.
When hyaluronic acid serums are administered directly to the skin, they can help with dermatitis, redness, and wrinkles.
Wounds Recovering
Another major hyaluronic acid benefits in the human body is wound healing.
Because the acid is naturally present in the skin and provides moisture, it stands to reason that it would also aid in skin restoration. When a wound needs to heal, the need for hyaluronan increases.
The acid helps heal the wound in the following ways:
A thorough literature study also revealed that hyaluronan has been demonstrated to help with oral ulcers, the healing process following dental surgery, and the treatment of gum diseases.
Oral hyaluronic acid supplements are likely to raise the acid's concentration in the cells.As a result, it's reasonable to assume that taking the acid orally will have similar benefits.
Treat dry eyes
The ability of hyaluronic acid to hold moisture for our bodies' usage is responsible for the majority of its benefits. The same can be said for its visual benefits.
Adults frequently suffer from dry eyes. Around 14% of persons have problems with tear evaporation or decreased tear output.Because of its capacity to retain moisture, hyaluronic acid is ideal for treating dry eyes.
Hyaluronic acid has been demonstrated to be highly helpful in improving general eye health and lowering the symptoms of dry eyes, particularly when eye drops include 0.2 to 0.4 percent hyaluronic acid, according to studies.
Because hyaluronan has moisturizing properties, content lenses that slowly release hyaluronan are being researched as a viable therapy for dryness.
In addition, hyaluronic acid is frequently used in eye surgery to expedite wound healing and minimize inflammation.
Other hyaluronic acid benefits
Aside from the advantages listed above, hyaluronic acid has a number of other advantages. The following are some of the advantages that have been discussed:
Relief from acid reflux symptoms: hyaluronan has been shown in several trials to be useful in lowering acid reflux symptoms. According to the study, utilizing this in conjunction with acid reflex medicine increased efficacy by 60%.
Joint pain relief: hyaluronan has also showed potential in the treatment of joint pain. The acid is thought to function by lubricating the bones in the joints, according to studies. It also helped people with osteoarthritis feel better.
Bone strength: hyaluronan has been shown to delay the progression of osteopenia in animal experiments. This is the stage before to osteoporosis, when bone loss is just being started. It aided in the re-establishment of some bone density.
Painful bladder syndrome: hyaluronan has also showed potential in the treatment of bladder pain associated with painful bladder syndrome or intestinal cystitis.
As a result, hyaluronic acid is a good supplement to consider in the battle against aging due to its wide variety of benefits.
The 10 best hyaluronic acid serums
This anti-aging peptide spot therapy serum moisturizes, smooths, and firms aging skin while minimizing the appearance of expression lines.
Ultra-potent neuropeptides help repair the appearance of wrinkles and expression lines by blocking receptors.
The first double serum to reverse the Beauty Triangle to combat gravity! A hyper-active serum with aesthetic medicine inspiration. Two formulae to elevate double chins, restore volume, and reshape the jawline.
Replace up to 6 items with a single face serum. Reduce your facial skin care product collection to the essentials and revolutionize your skincare regimen. Skin whitening, resurfacing, regenerating, and tightening all in one.
Stabilized Brighten and Renew with Vitamin C and Retinol.Promote cell regeneration and natural collagen formation while noticeably whitening the skin. For a moisturized glow, hyaluronic acid draws moisture in.
An award-winning face serum that visibly renews and repairs the complexion with barley growth factor proteins and hyaluronan .This innovative face treatment, which was named one of Vogue Magazine's "Most Innovative Products of the Year" and one of Harper Bazaar's "Beauty Hot 100", is a revelation for dry skin and can be used on the face or neck, or in place of an overnight cream.
Clinically proven to aid in the development of natural collagen in your skin while also hydrating and firming it.Use 2x daily for 90 days to get the greatest effects.
BIOEFFECT is an eco-friendly, clean beauty, luxurious skin care brand formed out of biotech technology and intended for results, hailing from Iceland's glacial waters. Founded by three Icelandic scientists who discovered a way to make a plant-based EGF (Epidermal Growth Factor) from barley after more than a decade of research. When we are born, EGF is naturally present in our skin, but it gradually fades as we become older. It is one of the most important proteins for youthful, healthy skin since it aids in moisturization and collagen and elastin formation.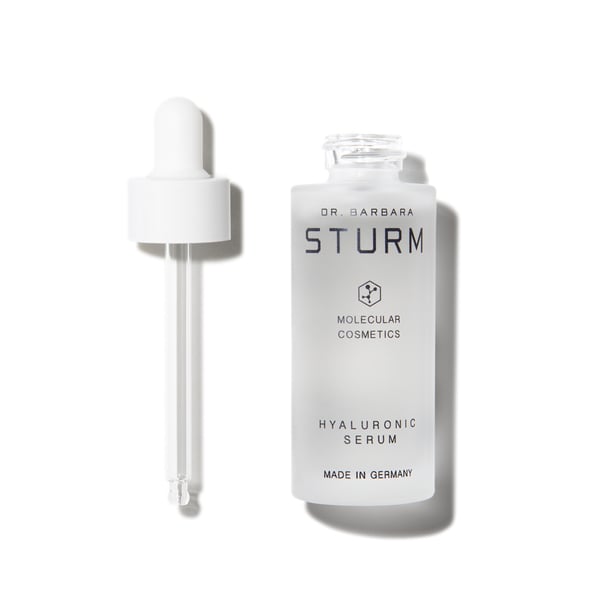 This serum is ultra-moisturizing and gives skin an instant boost, thanks to a dose of long- and short-chain hyaluronan molecules. (Hyaluronic acid is present naturally in the skin, but as you get older, your body makes less of it.) Purslane, a herb prized by Dr. Sturm for its stunning skin effects, is blended with it to help soothe and rejuvenate skin.
The smoothing blend of chemicals in PCA Skin Hyaluronic Acid Boosting Serum delivers deep, long-lasting hydration on three levels: on the surface, deeper in the skin, and by enhancing the skin's natural hyaluronan synthesis.
Benefits:
Hydration and smoothing of the skin's surface in an instant
With the inclusion of hydrolyzed hyaluronan, you'll get more moisture and a decrease in fine lines.
The HA-Pro ComplexTM proprietary blend helps the skin to produce its own hyaluronic acid, which results in long-term anti-aging and hydration.
This high-potency serum softens wrinkles, improves skin elasticity, and protects against environmental damage. Hyaluronic acid aids in hydration retention and promotes the appearance of plump, bouncy skin.
Helps to reduce the appearance of wrinkles and fine lines. Skin that is dull, dry, and fatigued is hydrated and soothed.
CosMedix Surge Hyaluronic Acid Booster can quench your skin's need. It dives deep with hyaluronan, which penetrates deep into the skin to visibly plump it up and eliminate fine lines and wrinkles. This delectable serum, which contains niacinamide and kiwi fruit water, rapidly refreshes skin and gives it a radiant appearance that is never oily or sticky. With every usage, the revolutionary self-loading cap ensures easy administration without contaminating the product for optimum anti-aging results!
Benefits:
Softens skin and boosts elasticity
Improves texture and tone while providing a dewy appearance.
Plumps up skin to reduce fine lines and wrinkles.
Revitalizes skin with nourishing antioxidants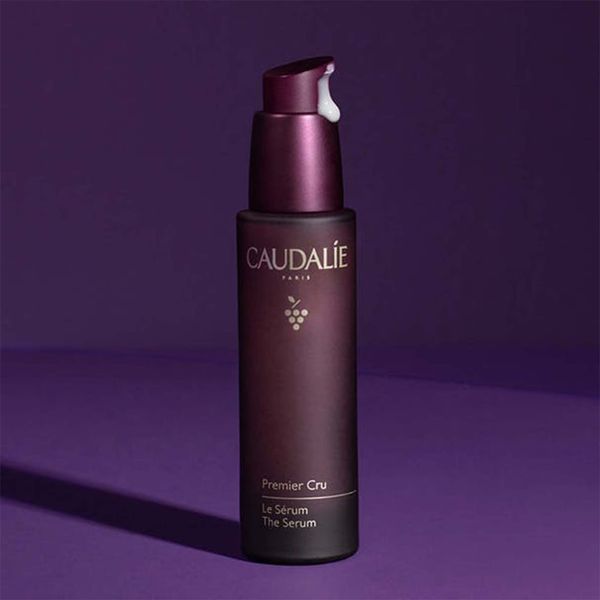 This silky, lightweight serum with resveratrol profoundly hydrates for the ideal French-girl radiance. It brightens, firms, and plumps the skin while smoothing deep wrinkles and fine lines, thanks to the brand's proprietary resveratrol-and-honokiol complex TET8TM and viniferine (found in grapevine sap). Hyaluronan hydrates skin for nearly instant noticeable benefits, and it's softly perfumed with Damask rose and a combination of botanical essences.
SkinCeuticals has announced the release of serum HA, a new corrective serum designed to increase the skin's hyaluronic acid levels by 30% in four weeks. Using crucial chemicals, the company claims to address the indications of aging caused by the natural decline of hyaluronan in the skin. ten percent Proxylane is a proprietary chemical obtained from beech wood that can sustain matrix skins and restore water content. Dipotassium Glycyrrhizate is a licorice-derived salt that prevents flaking. Purple rice extract Is a high-antioxidant extract that reduces the formation of free radicals.
These substances work together to promote surface hydration by stimulating the formation of collagen and hyaluronic acid while preventing breakdown. Skinceuticals claims that using this corrective serum on a regular basis will result in firmer skin that is redefined and rejuvenated for a more youthful, revitalized appearance.
The 5 best hyaluronic acid supplements
Renue By Science LIPO HLATM is a sustained-release liposomal delivery method that delivers High Molecular Weight Hyaluronic Acid in easy-to-swallow capsules.
Instead of being destroyed in the stomach, Renue By Science technique encapsulates and distributes Hyaluronic Acid intracellularly in its entire form, where it may be absorbed and used.
LIPO HLATM provides advanced support for the following:
Restoring youth to the skin
Reducing joint inflammation and discomfort
Digestion that is healthy
Bone mass preservation
Puritan's Pride Hyaluronic Acid capsules are easy to take and made in the United States using components collected from all around the world. It will make you feel good on the inside and out.
Supports skin, hair, and nail hydration with the best Hyaluronic Acid Vitamin C Supplement.
Supplements for Men, Women, and Children with the Most Powerful hyaluronan Joint Complex.
GMO-free Gluten-free diet. Dairy is prohibited. Sugar is not permitted. Soy is not permitted. Nuts of any kind are not allowed.Purity and quality are checked by a third party.
NeoCell's Hyaluronic Acid Daily Hydratrion has been clinically shown to promote skin hydration. Hyaluronan can hold 1,000 times its weight in water and may be found in almost every tissue in the body. Hyaluronic Acid is not only necessary for healthy, supple skin, but it also helps to promote beauty from inside.
HyaMax® sodium hyaluronate is a low-molecular-weight hyaluronan that is manufactured through fermentation. Orally administered HyaMax® hyaluronic acid was absorbed into joints, connective tissue, and skin in a pharmacokinetic investigation, with a special affinity for cartilaginous joints. Water is attracted to and retained by HA in the extracellular matrix of tissues. This is necessary for cell-to-cell communication, hydration, nutrition supply, and waste and toxin clearance in skin cells. It also appears to benefit the skin by encouraging healthy keratinocyte turnover and renewal, reducing the appearance of fine lines and age spots. HA is particularly beneficial to joint lubrication and shock absorption. In addition, in vitro studies show that HA regulates prostaglandin synthesis, implying that it supports joint function.
Low molecular weight Pure Encapsulations HyaMax® sodium hyaluronate contains hyaluronan, which helps to hydrate the skin for a youthful appearance and to lubricate and relax joints.
IS IT SAFE?
Used since the early 2000s as an injectable product to fill wrinkles in cosmetic surgery, hyaluronic acid is known to be less allergenic than collagen and its ability to resorb quickly (6 to 18 months) prevents any risk of incident. lasting aesthetics. If certain side effects may appear following an injection (edema, redness, itching, irregularities, allergies, etc.), hyaluronan is absolutely safe in the context of cosmetic products because it does not penetrate deeply and only acts on the surface of the skin.
Types of Hyaluronic Acid
Hyaluronic acid is available in three different forms:
Hydrolyzed Hyaluronic Acid
Because it comes in small particles that may enter human skin, this type of hyaluronan is commonly used in skincare products. Hydrolyzed Hyaluronic Acid moisturizes the skin, but only when used in moderation. Because the moisturizing needs of people with mixed or oily skin are usually moderate, this is helpful.
Sodium Hyaluronate
The second type of hyaluronic acid is Sodium Hyaluronate. It differs from the first choice in that it can penetrate deeper into the human skin, but its effect is less long-lasting than the others. This form of hyaluronan is ideal for persons who have regular skin since it moisturizes without leaving a residue.
This is the most common kind found in skincare serums.
Sodium Acetylated Hyaluronate
This kind of hyaluronan gives all of the benefits of sodium hyaluronate but has a shorter duration of action. It yields longer-lasting results. This hyaluronic acid is ideal for people who live in dry conditions and have naturally dry skin.
Aside from these three options, ingestible hyaluronic acid supplements have sparked a lot of scientific interest in recent years.
According to a 2017 study, hyaluronic acid supplements have long-lasting and consistent results. According to the authors, those who took 120 mg of hyaluronan for 12 weeks saw a considerable improvement in their overall skin condition, as well as a reduction in wrinkles.
Hyaluronic acid is the star molecule for plumped skin
In cosmetics as in aesthetic medicine, hyaluronic acid remains the flagship molecule for smoothing dehydrated and crumpled skin, giving it a pulpy texture and a more youthful appearance.
To date, hyaluronic acid is the most powerful moisturizing molecule available. Discovered in 1934 in the vitreous humor of the bull's eye, hyaluronic acid, or hyaluronan, is the combination of a uronic acid and an aminoglycan. This kind of water "sponge", naturally present in our body, ensures, among other things, the plumpness of the skin and the freshness of the complexion.
And since its production declines by 6% each decade, resulting in sagging skin and wrinkles, synthesized formulas and aesthetic treatments make it possible to compensate.
What care based on hyaluronic acid to adopt at home?
Cosmetics formulate hyaluronic acid in different forms depending on the type of treatment:
Day creams with hyaluronic acid
The richer they are in high molecular weight hyaluronic acid, the more water they retain on the surface of the skin to hydrate.
Masks
Masks in the form of cream or fabric – they are then more strongly dosed –, their moisturizing texture smoothes the features as effectively as a treatment in an institute.
Only downside: their ephemeral effect. A beautiful skin reflex that you should consider adopting every day.
Anti-aging complexes
They also fight against the signs of aging. In addition to low molecular weight hyaluronic acid to regenerate the skin from the inside, they contain restructuring active ingredients and antioxidants.
What about hyaluronic acid injections?
"Today, the demand for rejuvenation at all costs has given way to the desire for skin that exudes health and that can be displayed without complex or artifice. To the point that more than half of the requests relate to the quality of skin", reports Maryse Mateo-Delamarre, aesthetic doctor.
To respond to this new Holy Grail, we rely on techniques that include hyaluronan in their protocol. An injection of hyaluronic acid proposes to correct, by a simple and fast means, certain signs of aging or disgraces present at the level of the face, by filling or by restoring volume to the face where it is necessary.
The methods recommended by injection take place with a needle that passes through the dermal barrier (dermis and epidermis) to deposit the hyaluronan below. A process that captures water and hydrates it deeply.
Refreshing mesotherapy
The principle ? Micro-injections of non-crosslinked hyaluronan, therefore unsustainable, combined with an antioxidant and multivitamin cocktail. "An interesting post-beach treatment to revitalize the skin after the sun and restore its radiance on the face, neck and décolleté", advises Maryna Taieb, aesthetic doctor.
The downside? A fleeting flash. Schedule one session per month for three months, then every four months for maintenance.
From $250  per session.
Plumping injections
We know the success of these fluid hyaluronan, champions for beautifying the quality of the skin by rehydrating it in depth without a "moon face" style effect.
The latest of its generation, Juvéderm Volite, a hyaluronic acid gel injected into the deep dermis, promises to plump up the skin and redensify it in a single session.
"By acting as a vector of hydration, these new generation weakly cross-linked hyaluronan improve skin texture, its suppleness, its radiance, while smoothing fine wrinkles, comments Olivier Claude, aesthetic and plastic surgeon. In fifteen days, the skin is smoother, denser and more luminous, without modifying volumes or facial features, with a natural result. These effects last for a minimum of six months."
This new technique is the treatment of choice for dry, dull, dehydrated, sluggish skin with uneven skin texture on the face, neck and revealing.
From $350 to $500 per session.
How To Smart Boost Your Serotonin Naturally For Fighting Stress & Fatigue